When failures are invisible, the difference between failure and success may also become invisible. Successes need to be paired with analysis of failures.
Science allows us to measure all the factors that might influence success in a specific domain, as well as accounting for successes and failures. While certain gurus might be able to tell you what they think worked for them, science can tell you what actually works for most people, most of the time.
Advice to avoid
Here are some of the "truths" often spouted by successful people that don't line up with the empirical evidence.
Focus on your strengths and ignore your weaknesses: The scientific evidence suggests negative feedback and lower self-estimates of ability actually improve performance. Weaknesses matter, and there is a wealth of scientific evidence revealing the toxic effects of people's unchecked weaknesses. For example, leaders who are "creative visionaries" but lack basic organisational skills can make life difficult for themselves and for team members who rely on them to be organised.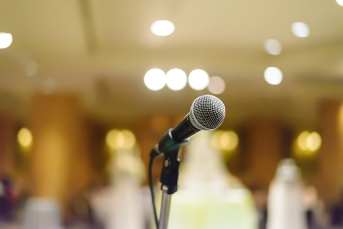 Go all out on your dreams:Success gurus often give rousing speeches on the importance of chasing your dreams with total commitment. One famous speaker advised budding entrepreneurs that if they were serious, they needed to quit their jobs and focus on their business ideas. It's a romantic idea, but researchers have demonstrated unequivocally that entrepreneurs who start businesses on the side while continuing to work in their regular jobs are significantly more likely to be successful.
Follow your passion:Inherent in this maxim is the suggestion that one should know exactly what their life's passion is. However, there is no evidence to support the importance of matching your career to some mythical, hard-wired passion. Instead, a large amount of research suggests that personal competence may be a key to developing passion for a particular job. For example, psychologists have repeatedly observed that the acquisition of mastery is one of the strongest drivers of human motivation.
What you should do
Before soaking up the advice of a success guru, think first about the science behind it. Science can provide a nuanced understanding of the drivers of success that anecdotal evidence often can't.
Tolerate ambiguity:Successful leaders usually feel more comfortable in ambiguous environments, accept that high levels of uncertainty are part of operating in a complex environment, and thrive on unpredictability.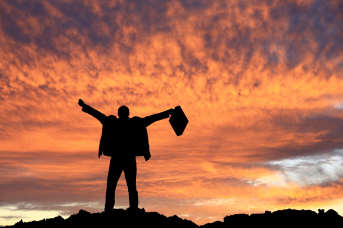 Be observant:The most successful leaders often enjoy learning about subjects that are unfamiliar and are motivated to understand how things work. They are also much more likely to spend time observing customers and learning about best practices across disparate industries.
Avoid being too "nice":Successful leaders are more likely to be less easily offended and more comfortable freely expressing their opinions, making disagreements clear, and criticising others when necessary.
Be emotionally stable:Successful leaders tend to experience less worry and anxiety than others. They rarely lose their composure.
Trust the science: Look to experts who base their recommendations on data rather than exclusively on personal experience. You may still want to listen to advice from successful people, but you shoulddo so critically.
Professor Joel Pearson is director and founder of the Future Minds Lab at UNSW Sydney. Dr Joel Davies is an organisational psychologist and member of the lab.