"I'm a little bit fearful we are at a tipping point, in terms of the trade war," said Jeff Moon, a former US trade negotiator on China, who warned the Huawei arrest could push the Chinese to adopt "more aggressive forms of retaliation".
China's "murky" regulatory environment means American firms are vulnerable, he told CNBC. "Chinese authorities can crack down easily".
That fear helps explain why US stocks are having a stinker. Over the past month, as investors struggled to come to grips with the magnitude of what's happening, they have pivoted wildly between optimism and pessimism. Sometimes in a single session.
At one point on Thursday (Friday AEST) the Dow Jones Industrial Index was down more than 1500 points over two trading days, before rallying in the last half hour of trade.
….I am a Tariff Man. When people or countries come in to raid the great wealth of our Nation, I want them to pay for the privilege of doing so. It will always be the best way to max out our economic power. We are right now taking in $billions in Tariffs. MAKE AMERICA RICH AGAIN

— Donald J. Trump (@realDonaldTrump) December 4, 2018
Despite the volatility, the current quarter is on track to be the worse for stocks in seven years.
A big problem is that the trade uncertainty is clouding assessments about about the current US economic cycle. It's spilling into the debate between those who believe the upturn has years to run and those who feel the decade-old expansion is reaching its end.
The weight of evidence from the real economy, which implies 2019 is likely to be softer but hardly a disaster, is getting lost in the tumult.
In turn, the trade turmoil, and the often cavalier manner in which it's linked by policy hawks to a broader need to suppress China – has unlocked a pernicious cycle that appears to be distorting other economic tools.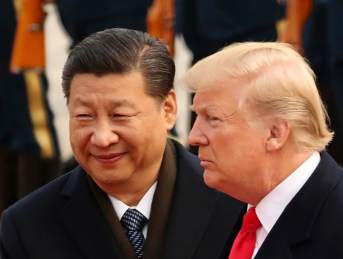 The market slide over the past two months has wiped out all this year's gains across just about every asset class imaginable (a confluence of mediocre performance not seen since the Richard Nixon era 46 years ago, according to one investment bank)
Markets are tanking because investors don't know what will happen on trade. As always, investors hate uncertainty.
In turn, the collapse in stocks and a flattening yield curve – a portent, based on experience, of economic slowdown or even recession – is putting market pressure on the US Federal Reserve to halt its interest rate normalisation.
Many are speculating that this month's rate increase will be the last, with Federal Reserve officials signalling rates are already within "shouting" distance of neutral.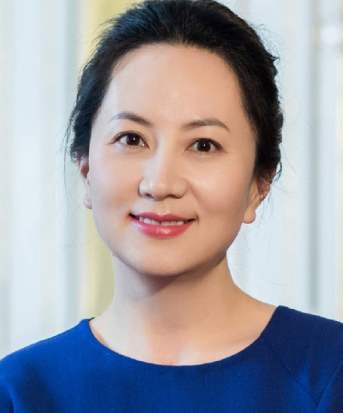 That raises the suspicion the US central bank is being forced to solve a problem caused in large part to Mr Trump's big gamble on trade.
Recall that Trump has said the Fed is a bigger threat to his presidency than China – an extraordinary idea in itself.
But what is often missed is that the President – never shy about demanding personal fealty from associates and government institutions alike – has publicly said he wants the Fed to "help" him prosecute the trade war.
In English: the President wants low interest rates to help US companies and consumers weather the pain he is causing because of the trade war.
This is clearly not the Fed's job.
But it's been decades since the central bank has been forced to consider broader geostrategic and economic conflict such as this – perhaps not since the end of the Cold War.
The Cold War was brought to an end by the very president America buried this week after almost a week of ceremonies.
It's been widely noted that George HW Bush was one of the key architects of the multilateralism, international cooperation, freer trade and market liberalisation that has lifted hundreds of millions of people out of poverty over the last three decades.
This week's wild market action shows investors are increasingly fearful that legacy is crumbling.