After observing unexpectedly large shifts in the location of the north magnetic pole, the team had been scrambling to update the model a year early.
The delay could affect everyone relying on navigation, from military planners to Australians using smartphones.
Nature Briefing says with thousands of US scientists on enforced leave, scientific continuity is under threat, particularly for major projects researching the natural world. These projects are losing seasonal data that can never be retrieved.
The world's longest-running study on predators and prey – the wolves and moose of Isle Royale in Lake Superior – has been conducted every winter since 1958.
Now the iconic study is in jeopardy because the National Park Service has cut off access to the island during the shutdown.
In California, a crucial seasonal survey of fisheries, from whales to plankton, has been postponed. It is part of a 70-year study but the research ship owned by the National Oceanic and Atmospheric Administration is now confined to port.
Fear is growing that the shutdown will spread to government-funded research centres and equipment run by contractors, such as astronomical observatories. Most can only last a few weeks before they run out of money.
At the National Radio Astronomy Observatory, the dishes of the Very Large Array near Socorro, New Mexico, would be first to shut down.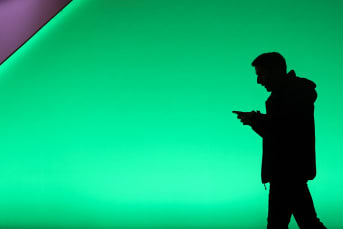 But, the journal says, all hope is not lost.
Some government agencies, such as NASA, are searching for loopholes so they can continue doling out cash to contractors to keep big projects and research centres running.
NASA's Chandra X-ray Observatory, is set to run dry by January 22. Chandra has spent nearly 20 years in space spying on black holes, quasars and supernovae at a weekly operational cost $US1 million.
Its thermal insulation is degrading and it cannot be left unattended. Unless mission controllers regularly change its orientation with respect to the sun, some of the craft's parts could overheat.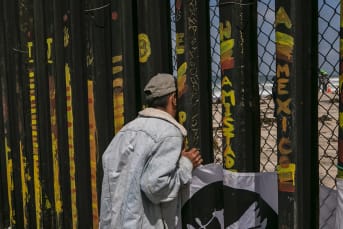 The Smithsonian Institution – which operates the observatory for NASA – has to use its limited 'risk funding' to cover any shortfall.
But it expects NASA to seek legal permission to keep Chandra operating, on the grounds that it is valuable government property that could be harmed without intervention.
In Colorado, the non-profit consortium UNAVCO is searching for ways to keep open the geoscience observatories it operates for the National Science Foundation.
Its equipment measures how the ground is moving, and its real-time data streams aid natural-hazard monitoring efforts such as California's "ShakeAlert" early warning system for earthquakes.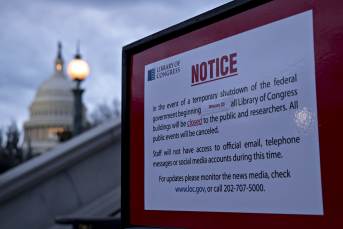 If it runs dry, it might have to stop feeding data into the system, which could make early warnings of California quakes less accurate.