In the past year a host of Chinese companies – including China Dairy, Traditional Therapy Clinics, and Winha commerce – were suspended or delisted from the ASX. But Ms Balzer said she was not aware of whether Chinese or foreign firms were the impetus for this round of reforms.
She pointed instead to controversies surrounding small companies such as Haoma Mining, which was suspended and subsequently removed from the ASX after refusing to retract a non-compliant announcement about the discovery of gold.
"Retail investing plays an important part in people's ability to build wealth and to save for retirement. Markets need to be a transparent and orderly place for these people," Ms Balzer said.
The Shareholders Association is also advocating for more stringent disclosure requirements for voting results at annual meetings and for capital raisings.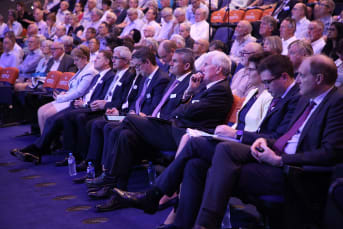 In a 2017 letter to ASX chief compliance officer Kevin Lewis, ASA chief executive Judith Fox said the lack of standardised disclosure of voting at general meetings made it harder for investors to ascertain voting results.
"The ASA has also seen a number of instances where the disclosure formats currently utilised obscure clarity as to voting results, rather than providing transparency," she said.
Ms Balzer doubled down on the demand for standardised disclosure, especially on the percentage-split on votes. "As a retail investor, this is not the day job. You want the information presented to you in a simple fashion," she said.
On disclosures of capital raises, Ms Balzer cited Woodside Energy and Transurban Group as two companies that had clearly communicated the impact on their shareholders but added that the market, as a whole, could do more to explain their impact on retail investors.
"If shareholders understand what a capital raise means for them, they can participate with greater confidence," she said.