He shrugs his shoulders when I quiz him on what's provoked the breakthrough, and reaches for some sourdough with cultured chicken butter and the Cooper Burns riesling he'd ordered for us. "I don't know. What I do know is that the current process is an administrative nightmare for schools. I do know that an election's coming up. I do know that Labor in opposition went public earlier this year saying they would change the form to include ethics as an option."
Not that past frustrations have stopped Primary Ethics from growing. As any parent knows, the playground grapevine is the best way to promote a school program, and word of mouth helped the organisation expand to the point where its classes are delivered in about 500 of the 1700 public primary schools across NSW.
Several months ago, Hogan decided he needed some schooling himself: he figured it was about time he observed how Primary Ethics trains its volunteer teachers. A well behaved participant throughout the two-day course I was delivering, he dutifully role-played bad behaviour during a practice session on managing naughty kids. His task was to surreptitiously make a paper airplane and launch it across the room. So efficient was his design that it flew straight into the eyeglasses of a fellow participant. Mortified, he leapt to her side to check she wasn't wounded. Which obviously was the right thing to do.
Back at the increasingly noisy Art Gallery eatery, Hogan says the task now is to double that figure to 1000, which means doubling the number of volunteer teachers plus doubling the number of staff. "We run a nearly 3000-person organisation with only seven full-time-equivalent employees. We run the whole thing on $1 million."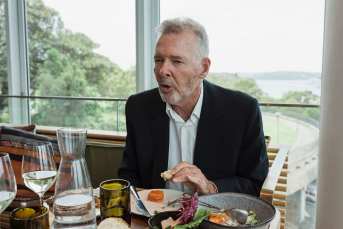 Primary Ethics receives no government funding, so Hogan has tapped his wealthy mates from his long career in investment banking. "I've put the squeeze on everyone I know," he says, referring to donations from the likes of former Macquarie bank CEO Tony Berg, RAMS founder John Kinghorn and master stock picker David Paradice. "And now it's important to get to the next step", he says, referring to yet another target: doubling Primary Ethics investment fund from $10 million to $20 million.
Hogan says ethics education is needed more than ever. Raising his voice to press his point over the clatter of the restaurant, he says that the greed exposed by the banking royal commission is unrecognisable from the sector he joined in 1969 straight out of high school. He won both a Commonwealth scholarship and a bursary from the Commonwealth Bank, where he worked as an investment manager during the holidays while studying economics at Sydney University. He stayed with CBA for a decade before moving on to Bankers Trust Australia, where he spent 15 years and rose to become joint managing director.
"I learned a lot of values that I think over the generations we may have lost," the 67-year-old says now. "Things like honesty were fundamental. The slightest question over it and you'd lose your job.
"Believe it or not, banks used to be highly regarded. A lot of institutions used to be custodians of values but the leadership has let us down: the church, politics, the media, even something as iconic as cricket. In my life there's never been a more important time for us to give children the capacity to think about what's the right thing to do. I don't want to sound pompous but it is about making better decisions, being alert to the consequences, about what sort of person you want to be, even if you can get away with it. We're all going to get depressed if we don't make good decisions, even our mental health is affected."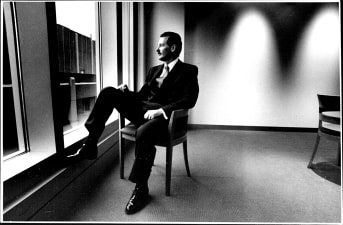 Since the mid-1990s, Hogan has been a full-time non-executive director on a number of boards including Coles Myer, Energy Australia and Funds SA. He is a past chairman of the Snowy Hydro Ltd and State Super Financial Services. As a longtime observer of boards, he's surprised no directors of the big four banks have resigned in the wake of the Hayne royal commission.
"No information that has been provided to Justice Hayne was not available to the directors of banks. The concern over bank behaviour which led to the royal commission had been mounting for years. Yet no directors of major banks have stepped down admitting that governance under their watch should have been better.
"The tokenism of a minor cut in directors' fees at one bank must be galling for the shareholders, let alone the disbelief that directors at three of the major banks have granted bonuses to management notwithstanding community outrage over bank behaviour."
While higher standards and some contrition may ultimately result from the royal commission's work, even better is to go back to basic values, Hogan argues.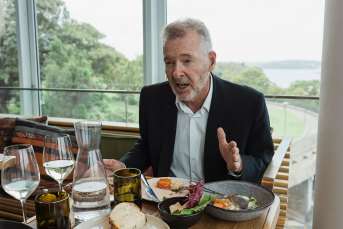 "We really need to invest in the children because it's very difficult to change the attitude of grown-ups. If children are exposed to the challenge of thinking for themselves about an ethical issue then, sure, they don't walk out of there a transformed person, but we sow that seed. We're not there to tell them what to think, we're there to teach them how to think."
The seeds of Primary Ethics were sown in 2010, when Hogan was already on a pathway to retirement. His old friend, Ethics Centre chief Simon Longstaff, asked him to devote "one day a month" to the fledgling Primary Ethics organisation. Eight years later, not a day goes by when Hogan doesn't think about its activities.
"It's part of my DNA now … My wife says it's the best thing I've ever done." He met Tina Clifton when he was on the board of St Vincent's Hospital and she was CEO (he resigned when they started dating). So does he concur with her? "Undoubtedly. Maybe no one else would have done it."
The conversation returns to money as the bill arrives in a folder labelled "planted" on the front and "plated" on the back, reflecting chef Matt Moran's ethos of creating seasonal menus based on "paddock to plate" availability. Hogan deflects questions about taking donations from John Kinghorn, who is fighting tax fraud charges over the sale of his RAMS Home Loans, however he acknowledges that taking money from the foundation set up by pokies king Les Ainsworth "is probably a harder one in some ways".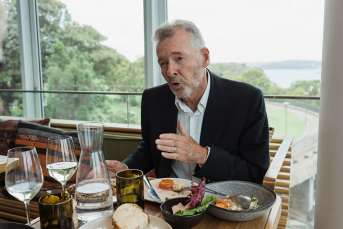 "I have to be careful not to bring in my personal views about poker machines," says Hogan, who used to chair Adelaide Casino (he concedes the job looks odd on his CV). "Is it legal? Yes. Do I like them? No. I don't like the way they've spread to all the clubs in every suburban street. I know they do social harm at the margin."
In his role as chief fundraiser for Primary Ethics, he has to make similarly delicate decisions about which sources of donations would be inappropriate to accept: no money from tobacco companies, for example.
Before we part company, he's keen to tell me about an altogether different role that gives him the most pleasure now. "The role I think I'm really good at now is being a grandfather." He has six grandchildren aged four to nine, one of whom attends ethics classes at a school where his stepdaughter is an ethics teacher.
He hopes that one day all children throughout Australia will have access to the Primary Ethics curriculum. "If I had a dream it's that our course would be part of the standard curriculum." The self-avowed Catholic says he'd make scripture available outside of school hours.
"Also, the way we teach the Primary Ethics program is important and should be part of the standard curriculum. What we do is facilitate. Children learning through that process is a powerful 21st-century way of teaching. They have to be able to express themselves, listen to others; at its best they're given permission to change their view. They are core skills."
Chiswick At The Gallery, Art Gallery of NSW, Sydney
2 x sparkling water, $8
Petuna ocean trout, cucumber, soft herbs, $24
Crispy Chiswick duck, plum, summer leaves, $28
Sourdough, cultured chicken butter, salt bush, $9
Broccolini, lemon oil, soft herbs, $10
2 x Cooper Burns riesling, $29
Total $108