US non-farm payrolls are always important to the market, given they are a clear indicator of the health of the US economy, but they take on greater importance this month with the ambiguity over the Fed's actions in 2019.
Fed chairman Jerome Powell sounded bullish in a speech on Thursday, saying the economy was "performing very well overall". But traders have become more dovish in their bets, pricing in less than a single full hike in 2019 beyond an anticipated rate rise this month.
The current quarter is on track to be the worst for stocks in seven years. Over the past month, as investors struggled to come to grips with valuations and risk, they have pivoted wildly between optimism and pessimism. Sometimes in a single session.
"I think that markets are very sensitive at this point," National Australia Bank's chief markets economist Ivan Colhoun said.
While interest rates have been heading higher, which has hurt multiples for growth stocks in equity markets, fear over trade instability between the US and China have added an extra layer of discomfort.
Mr Colhoun observed a "feedback" loop, where selling in equity markets fed on itself, meaning that it triggered deeper losses and exposures were often crowded. "Quite often things reverse quite quickly when positions are large," he said.
For markets to put an end to some of that, Mr Colhoun agreed good economic news out of the world's biggest economy could snap the mood of unease.
Vertium Asset Management's chief investment officer Jason Teh argued it would take more than good data to lift markets out of their gloom.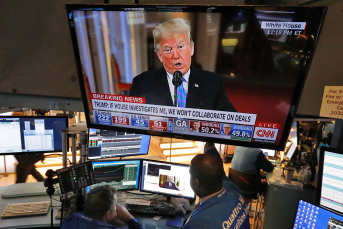 'Stop normalising interest rates'
For Mr Teh, a wholesale reversal of interest rate direction would be a game-changer for the markets, and suppress the volatility that has gripped investors since October.
"Higher rates mean lower growth and the market woke up to that in October," he said. "The way out is really the reversal – stop normalising interest rates."
He is not alone; economists are starting to advance the idea that the central bank tightening cycle will conclude in 2019.
Parts of the market are suffering more than others, he noted. "Right now, all the cyclical firms are being taken out the back and shot," he said. "Most have had massive price to earnings de-ratings," meaning a lower multiple has been ascribed to a stock's earnings.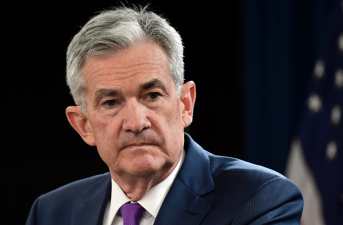 The next phase will be confirmation from such companies that earnings are slowing. "That will mean more volatility," he said.
"These moves are all macro – they are not stock-specific."
Mr Teh says that once profit downgrades come through then central banks usually have to step in, as stimulus will not be coming out of the private sector.