The New York Times, a fierce rival of the Post, is yet to publish a story. Its Australian bureau chief, Damien Cave, indicated that was because it had "reporters on the ground in Australia" through its local bureau. The Guardian, which also has local reporters, was also yet to publish a story.
Nine, publisher of The Australian Financial Review, has joined a local application to the court to seek to have the suppression order lifted.
Major Australian news outlets on Wednesday were forced to carry cryptic front pages about the case explaining that significant news had unfolded but could not be reported.
"It's the nation's biggest story," The Daily Telegraph's headline screamed in a full front page story. "A high profile Australian with a worldwide reputation has been convicted of an awful crime.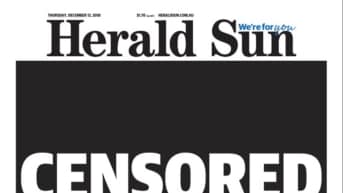 The Age ran a front page story headlined "why media can't report on a high-profile case".
"A very high-profile figure was convicted on Tuesday of a serious crime, but The Age is unable to report their identity due to a suppression order."
The widespread reporting of the case globally and on social media has sparked a debate about the application of suppression orders – almost unheard of in the United States – despite being quite common in Australia.
Reports that Victoria accounts for 52 per cent of Australian suppression orders has led to it being labelled the "Suppression State" on social media.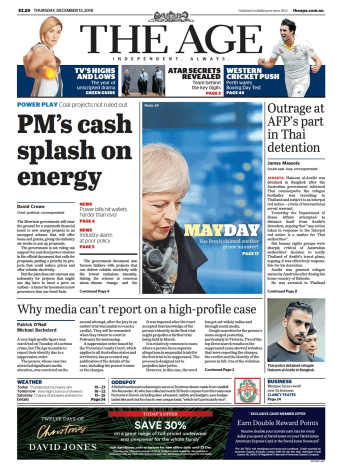 However others including Julian Assange's barrister and adviser Greg Barns are defending the court's actions.
"The lack of regard for fair trials is sickening," he tweeted.