Was it overpriced? It never had a price on it.
What did you think it would go for? We were hoping the property would be going well into the $500,000s. But at the end of the day it's all about closure and the next chapter.
What was surprising about it?
The eventual purchaser had offered $510,000 prior to the auction. But he actually bought it at auction for $480,000.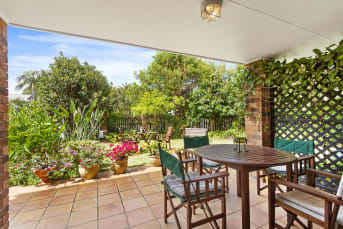 When you've got four members of a family, whether it be a deceased estate scenario, a divorce case or an elderly family member with three younger children, all having an opinion as to the value of the property… But at the end of the day, water will find its own level.
Had we sold it in the first week or second week, what do you think would have been the response from the family members? They've all got an opinion as to what dad's house is worth.
What's the common response?
"You've sold too cheaply, You've given it away, you could have got more". To go through the process of marketing the property for a four-week campaign, marketing it without a price, nobody can say "You guys have sold this too cheap".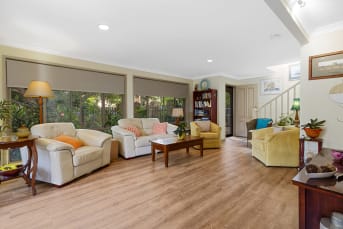 It's got to be transparent. Sometimes you need a little bit of time to get the information to settle through.
The family rang me just after Christmas and said "We need to move Dad from his apartment into a care facility. Can you help us?"
I've got this 97-year-old gentleman. He thought the property was worth $600,000, which was just a figure out of the air. It's all about keeping the sellers informed as to the realty of the market.
He's adjusted his expectations from $600,000 down to somewhere in the mid-low $500,000s. The vendor rings one Saturday after the open home. He says "I really like the guy who came through for the second time. I think I'll be happy with his offer".
I said "You need to make sure you give an opportunity to every other buyer. Before you close off, I need to talk to every other buyer."
He said "Oh, no, I'll be happy with this, let's just close it off."
He was ready to accept the offer at $510,000 from the guy that ultimately bought, prior to auction, but when you've got an offer that's got conditions attached to the offer prior to auction, it's tough, it's fraught with a bit of danger.
Do you take the offer subject to conditions prior to auction and have it fall on its sword because the conditions aren't met – ie. the pest or building inspection doesn't go through, or their finance doesn't make it? The conditions may not be met.
The next day he rings me back. "Don't worry about that, keep going with what you're doing".
The auction got the best price and the best conditions. As late as Saturday afternoon [before the Tuesday night auction] one buyer… signed an offer to buy for $450,000.
Do you reckon we'll see another result like this: a) next week b) next year c) next cycle d) never?
a) If handled correctly, it happens on a weekly basis.
Every transaction we have the vendors always have the thought they could have sold for more and buyers always believe they could have bought for less. However, a week or so after, the vendor is more than happy they've got a resolution and can move on and the buyer is more than happy they've got a house to move into.