"But we can't fully understand the experience of the full complaint process, including negotiating resolutions that include NDAs, without access to the experience of people – complainants and respondents – who are subject to them."
EY, KPMG offer limited waiver
The request that submissions not name individuals or organisations has raised questions about how the inquiry will draw broad conclusions. A spokeswoman earlier said the inquiry, which is seeking systemic solutions to sexual harassment, would not be drawing industry data from the submissions because that data was in the national survey results this year.
The EY waiver follows the typical format of many of the other waivers by saying the firm "agrees to a limited waiver of agreed confidentiality obligations, only for the purpose of submissions made to the national inquiry conducted by the Australian Human Rights Commission".
The waiver, which covers any "current or former EY Partner, employee or contractor", allows the individual "to disclose the nature of the complaint and the process which was followed by EY in handling the complaint including the outcome of the complaint" but does not allow the identification of any of the parties involved.
A KPMG spokeswoman said the firm would provide a limited waiver to the Sex Discrimination Commissioner by the end of the week.
"KPMG has agreed to a limited waiver, incorporating additional terms which will be published on the commissioner's website," she said.
No response: Deloitte, PwC and Accenture
Spokespeople for Deloitte, PwC and Accenture said their firms supported the inquiry but did not respond when asked if they would provide the requested limited waiver.
A Deloitte spokesman said the firm is "working with the Male Champions of Change and is supportive of the Sex Discrimination Commissioner's national inquiry into sexual harassment into Australian workplaces".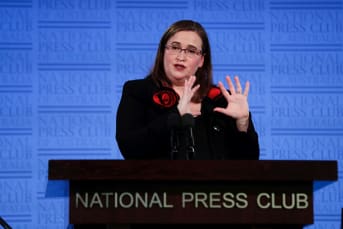 A PwC spokeswoman said the firm is "committed to supporting the inquiry and we will be making a firm submission to the inquiry".
"We will assess requests for waivers on a case by case basis. The rights of our people are paramount and we also respect legal rights and obligations on both parties when confidentiality has been agreed," she said.
An Accenture spokeswoman said the firm had "zero tolerance for harassment of any kind" and that the firm had "a comprehensive system in place with numerous channels for our people to report behaviour that they believe violates our core values and code of conduct".
The Australian Financial Review has this year uncovered allegations of sexual harassment incidents at the big four consulting firms, including PwC Australia, EY Oceania KPMG Australia and Deloitte US.