"Market trends are dominated by sentiment," he said. "The three largest economies in the world are all undergoing a degree of moderation and of the major G20 economies, five contracted during the September quarter.
"Markets aren't going to do much this year but there will be heightened volatility, like we've seen."
Friday's December jobs report far exceeded expectations, helping to ease concerns about the strength of the US economy – amid signs of slowing growth in China and Europe, which helped trigger a 660-point drop in the Dow on Thursday.
Total non-farm payroll employment increased by 312,000 in December, and the unemployment rate rose to 3.9 per cent, the US Bureau of Labor Statistics said. Job gains occurred in healthcare, food services and drinking places, construction, manufacturing, and retail trade.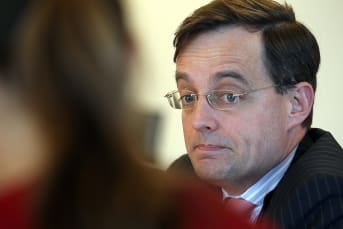 The change in total non-farm payroll employment for November was revised higher by 21,000 to 176,000, and the change for October was revised up by 37,000 to 274,000. With these revisions, employment gains in October and November combined were 58,000 more than previously reported.
Payroll employment rose by 2.6 million in 2018, compared with a gain of 2.2 million in 2017.
In terms of wages, average hourly earnings rose US11¢, or 0.4 per cent, in December after gaining 0.2 per cent in November. That lifted the annual increase in wages to 3.2 per cent, matching October's rise, which was the largest in 9½ years.
"Business confidence may be starting to show a few cracks thanks to slowing global growth and trade tensions, but the US consumer is on very solid ground, with spending supported by a strong job market and decent wage gains," TD senior economist Leslie Preston said.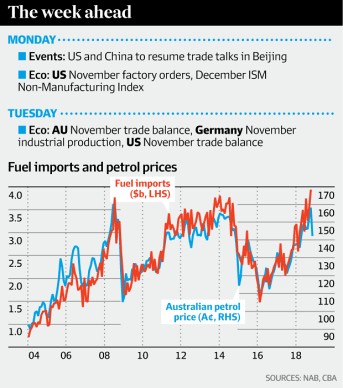 "We expect the pace of growth in the US economy to slow over the course of 2019, but to remain above the economy's trend pace," Ms Preston said. "That will help keep inflation near 2 per cent, and is consistent with two more 25-basis-point rate hikes – a far more gradual pace than the four hikes over the course of 2018."
US shares also rallied on Friday on assurances from Fed chairman Jerome Powell that policymakers are listening to "the message that markets are sending".
"We are always prepared to shift the stance of policy and to shift it significantly" if needed, Mr Powell said, speaking on a panel in Atlanta alongside former Fed chiefs Janet Yellen and Ben Bernanke.
Potentially laying the groundwork for a pause in the Fed's campaign of gradual rate rises, the US central bank boss said he was "listening sensitively to the message that markets are sending" and there is "no preset path for policy".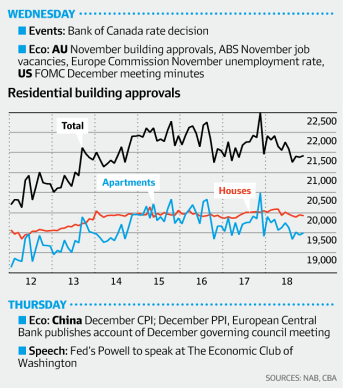 "The markets are pricing in downside risks," Mr Powell said, "and they are obviously well ahead of the data, particularly if you look at this morning's labour market data."
Perpetual's Mr Sherwood said Mr Powell's comments did little to change his position on the Fed's future policy decisions.
"The Fed chair's comments were in some ways no surprise," he said. "I think the US Fed is pretty much done for the cycle. There could be one [more rise] but they're pretty much done."